Nagoya Station Concourse

Nagoya Terminal Building (aka Matsuzakaya Department Store) will be closed (Sept. 2010) and rebuilt in 2016.
New building (tentatively called "Nagoya-eki Shin-Biru") will have 46 stories above ground and 6 underground stories. 220m tall (No. 3 in Nagoya)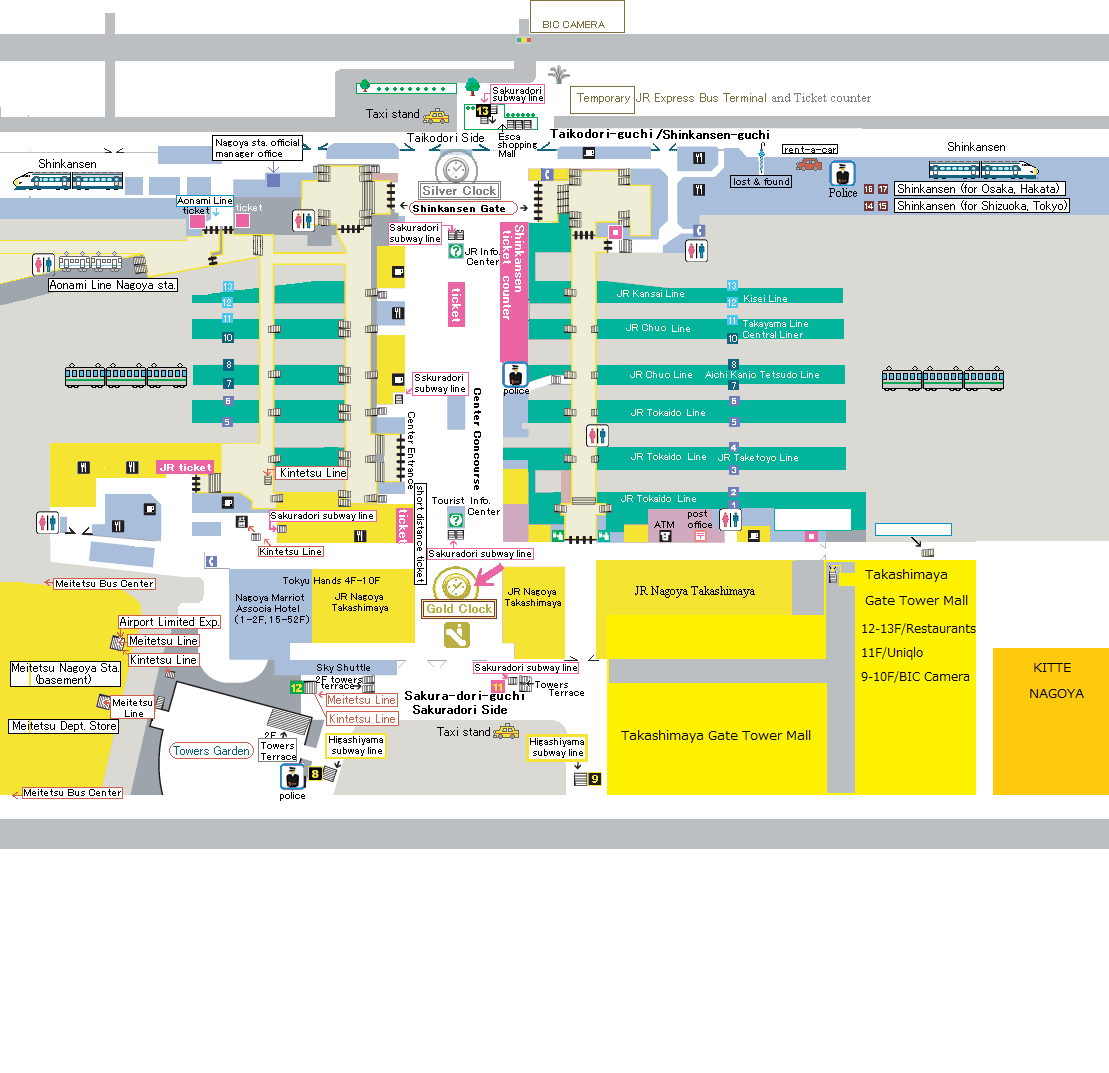 The best meeting spots/ Please check the map above.
Gold Clock (Sakura-dori side)
/Kin-no-Tokei
(In front of 4 escalators,
between Takashimaya Dept. Store)
Silver Clock (Taiko-dori side)
/Gin-no-Tokei

In front of the Shinkansen ticket gates.