Gifu Ume Matsuri
Chindon-ya

Chindon-ya do advatising, though they are pretty uncommon now.
They publicize a sale of shop opening or at some local shopping mall, changing of "pachinko" machines, etc.
"Chindon" consists of two words, one is "chin" which comes from the sound of
the gong, and "don" from the sound of drum they play.

Chindon Parade
Chin-don-ya in the Ume Festival of Gifu is organized by amateur people
who love entertainment and want to keep up a tradition (teacher of Japanese traditional musical instlments, fireman, etc.)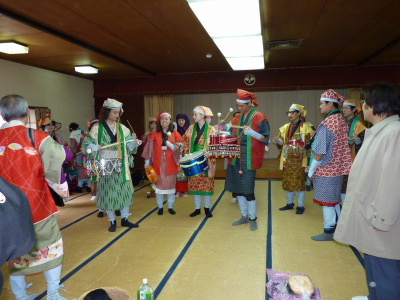 Practice of most popular Chin-Don music
"Utsukushiki Tennen "ü'µ'«"V'R"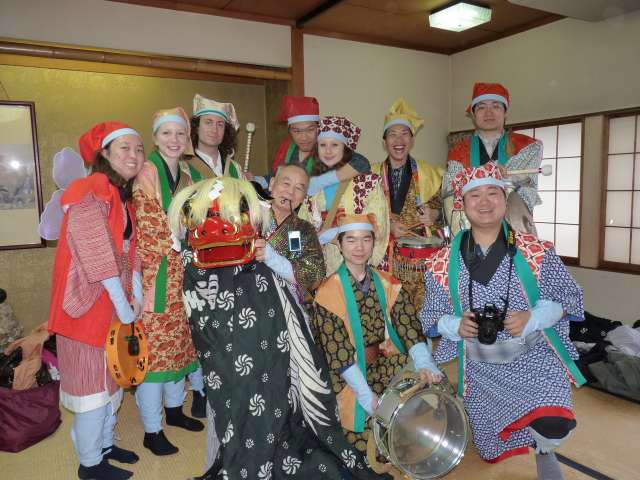 A lion dance performer and Nagoya Univ. International students