Choyo no Sekku
(Kiku no Sekku/Chrysanthemum Festival)

September 9th
(It had been celebrated on the 9th day of the 9th lunar month.)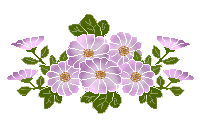 Choyo-no-sekku is one of the five sekku, seasonal celebrations, which came from China.
On this day, people drink sake laced with petals of chrythanthemum to ensure longevility and ward off evil spirits..

According to the fortunetelling, there are positive numbers and negative numbers.
Odd number is the possitive number, and 9 is the largest.
So, September (the 9th month) 9th have two 9s, and people thought it's very auspicious day.
Japan's Royal family hold "Kangiku-no-utage (ŠÏ‹e'̉ƒ) Viewing Chrysanthemum banquet".
I am sorry, but this ceremony is not popular among Japanese people.
However, we still keep a custom of exhibiting and viewing chrysanthemum flowers in Novemver
as Kikka-ten (chrysanthemum exhibition) or Kiku-ningyo-ten (Life-like figures which dressed in robes made of
fresh chrysanthemums, and they are arranged as famous historical scenes or popular TV drama scenes of the year).
Maybe you can view the kiku-ningyo dolls at Nagoya Castle, Inuyama Castle, Gifu Castle, etc.


* The 16-petaledchrysathemum is the Imperial crest.