ICHIRO SUZUKI

Ichiro is one of the most popular baseball players in Japan.
Now he belongs to Seattle Mariners, one of the American leages of Majour Leag Baseball teams in US (MLB).
He sets a new major league single-season hits record with 262 hits in 2004.
He broke it after an interval of 84 years set by George Sisler who hit 257 in 1920.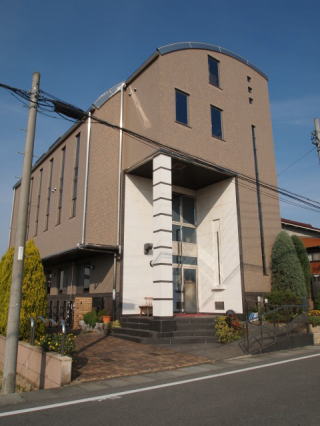 Ichiro Museum




<personal>

Born October 22, 1973, in Toyoyama-cho, Aichi Prefecture
180cm (5.9ft), 71kg (156.5 lb)
blood type: B
throws right, bats left.
position: right field (Mariners)
uniform number: 51
graduated: Aichi-Kohgyo Daigaku Meiden Kohko or Aikodai Meiden
(Meiden High School attached with Aichi Institute of Technology)

<transactions/career notes>

Selected by Orix Blue Wave in fourth round of 1991 Japanese free-agent draft.
Played for Orix (1992-2000).
Played for Seattle Mariners (November 2001- present)
Debut: April 2, 2001

<records>
in Japan
Holds Nippon Professional Baseball career record for most consecutive years leading league in batting average - 7.
Holds Nippon Professional Baseball single-season record for most hits - 210 (1994).
Holds Nippon Professional Baseball single-season record for most consecutive plate
appearances with no strikeouts - 216 (April 16-June 25, 1997)
Shares Nippon Professional Baseball career record for most years leading league in batting average - 7.
Shares Nippon Professional Baseball single-game record for most doubles - 4 (September 11, 1994).
Holds P.L. single-season record for highest batting average - .387 (2000).
Holds P.L. single-season record for most hit by pitches - 18 (1995).
(P.L. / Pacific Leage)

in US
hits more than 200 for 4 years (2001-2004)
Steal more than 30 bases (2001-2004)


<titles in Japan>

Won P.L. Batting Champion (1994-2000).
Won P.L. RBI Leader (1995).
Won P.L. Stolen Bases Leader (1995).
Won P.L. On-Base Percentage Leader (1994-96, 1999-2000).

<honors>
in Japan
Named P.L. Most Valuable Player (1994-96).
Named outfielder on P.L. All-Star team (1994-2000).
Won P.L. Gold Glove as outfielder (1994-2000)

in US
All-Star (4): (2001-2004)
American League Most Valuable Player (2001)
American League Rookie of the Year (2001)
Gold Glove (3): (2001-2003)


<statistical notes>


year
team
game
at-bat
hit
homerun
run
strike out
walk
steal
average
1992
ORIX
40
95
24
0
5
11
3
3
.253
1993
ORIX
43
64
12
1
3
7
2
0
.188
1994
ORIX
130
546
210
13
54
53
61
29
.385
1995
ORIX
130
524
179
25
80
52
86
49
.342
1996
ORIX
130
542
193
16
84
57
65
35
.356
1997
ORIX
135
536
185
17
91
36
66
39
.345
1998
ORIX
135
506
181
13
71
35
50
11
.358
1999
ORIX
103
411
141
21
68
46
52
12
.343
2000
ORIX
105
395
153
12
73
36
58
21
.387
totali'Xyearsj
951
3619
1278
118
529
333
443
199
.353
2001
Mariners
157
692
242
8
69
53
48
56
.350
2002
Mariners
157
647
208
8
51
62
100
31
.321
2003
Mariners
159
679
212
13
62
69
49
34
.312
2004
Mariners
161
704
262
8
60
63
72
36
.372
2005
Mariners
162
679
206
15
68
66
75
33
.304
2006
Mariners
161
695
224
9
49
71
70
45
.322
2007
Mariners
161
678
238
6
68
77
65
37
.351
2008
Mariners
162
686
213
6
42
65
68
43
.310
2009
Mariners
146
639
225
11
469
71
51
26
.352
totali9yearsj
1425
6099
2030
73
242
597
596
341
.3328