Karate Class in Japanese, English and Chinese

Ken'yu-ryu is one of the orthodox style karate schools
founded in 1939 by Tomoyori Masataka.


name
school
place
class hours
Fee
inquiries
language
Seijin-kan
Showa
Kyoshitsu


Ken'yu-ryu


Tenri-kyo
Mihari-Bunkyokai 1F

5-28 Orido-cho,
Showa-ku,
Nagoya

map


Tuesdays
and
Fridays

7:30p.m.- 9:00p.m.
4000yen/month

Mr. Kenji Sugie(instructor)
TEL:052-751-4032

Please tell him that you saw "kikuko's website".

Japanese
English
Chinese
=>
=>
Miyaura intersection on the Route 153
Go straight between the brown building and small shops.
Turn right at the third corner. There is a one-way sign.
Then, you will see white walls on the right.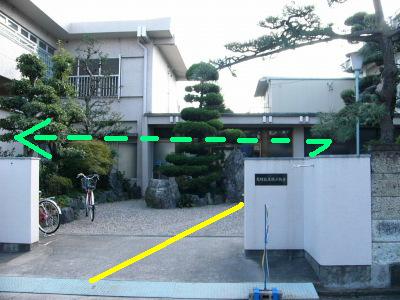 Turn left at the entrance hall in the building.



Other martial art class



Karate Dojo List




*