Sakura Tenjin-sha
(shrine)
Sakura Tenjin-sha is one of the three tenjin-sha shrines in Nagoya with Ueno Tenman-gu and Yamada Tenman-gu, which
enshrine Sugawara Michizane, a nobleman and scholar in the early Heian period (794-1191).
He became a god of learning, knowledge and wisdom scine he was a literate,
In every tenjin-sha or tenman-gu shrine, Sugawara Michizane is enshrined.
When entrance examination season comes, people come and pray for their success and good luck.

Now Sakura Tenjin-sha is a very small shrine, but when it established in 1537 by Oda Nobuhide,
who is Oda Nobunaga's father, it was almost the same proportions with Dazaifu Tenmangu in Fukuoka and
there was big cherry trees. (The name of Sakura-dori came from the cherry trees in Sakura Tenjin-sha.)
It was a very busy place in the Edo period.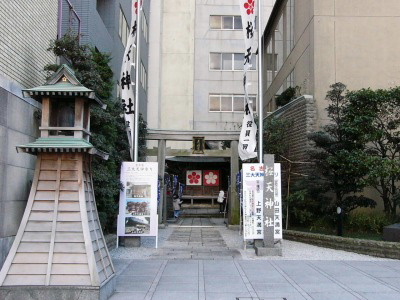 Sakura Tenjin-sha is in a urban cayon.
Gate called torii
Temizuya
Uso
A cattle and plum are symbols of shrine which
enshrine Sugawara Michizane
Front shrine
Ema: Write your wish on a board and hang it.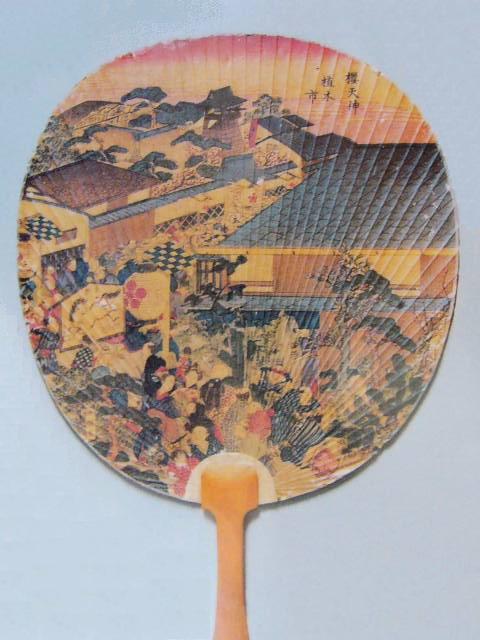 Plant fair in Sakura-Tenjin Shrine.
The picture was drawn by Mori Gyokusen (1791-1864)



Address
2-4-6 Nishiki, Naka-ku, Nagoya


Access
Get off at Marunouchi Sta. on the Tsurumai or Sakuradori Subway Line.
Take exit 5. Go straight approx. 100m. 2 min.

Inquiries
052-231-4879