Kenshibu/剣詩舞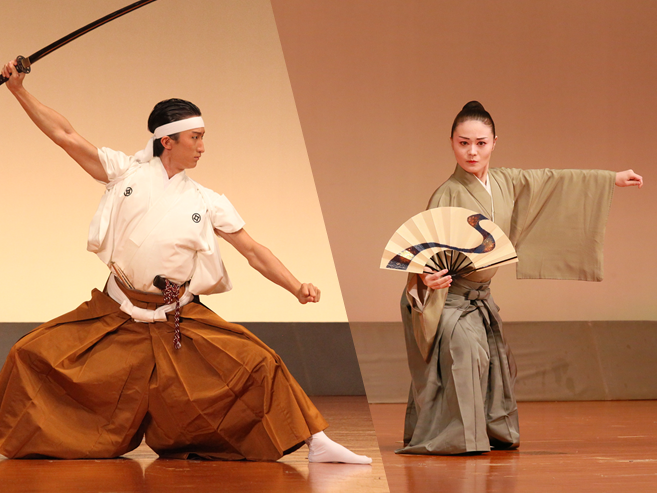 Photo coursry of Nippon Ginkenshibu Foundation

Kenshibu (Kembu 剣舞 & Shibu 詩舞) is one of the Japanese cool performing arts
dancing with Gin'ei 吟詠(Japanese form of recitation in which Chinese or Japanese poem
is chanting in singing voice)


<If you would like to learn Kenshibu/Ginkenshibu (吟剣詩舞)>
Shinei School Ginkenshibu-do SouHombu TEL: 052-731-7724
2-27, Fukiage, Showa-ku, Nagoya C. 名古屋市昭和区吹上2丁目27
Access:
Get off at Fukiage Sta. on the Sakuradori Subway Line.
Take exit 4. Go staright along the wide road and
turn to right at the pedestrian bridge.
It's almost in front of Kurita-Shokai栗田商会 and
two doors on this side from the farmacy (Fukiage Chozai Yakkyoku).


Monthly Info.