Miyajima/宮島
(lit. Shrine island)

Miyajima is one of Japan's three most scenic views called Nihon-Sankei (日本三景)
with Ama-no-Hashidate 天橋立 (in noethern Kyoto Pref.) and Matsushima 松島 (Matsushima Bay near Sendai, Miyagi Pref.)
It is a sacred island and famous with floating vermilion shrine gate (torii) and beautiful Itsukushima Shrine (Itsukushima Jinja 厳島神社).


Itsukushima Shrine
Itsukushima Jinja/shrine
View from the corridor
Front shrine
Shrine above the sea
| | |
| --- | --- |
| | |
| View frim the shrine back | bridge behind the shrine |
There are many wild deer.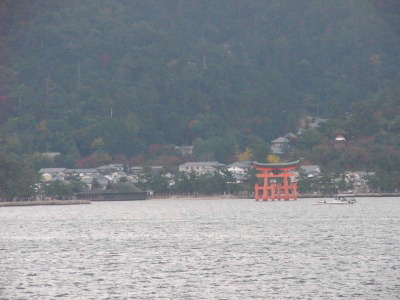 View from a boat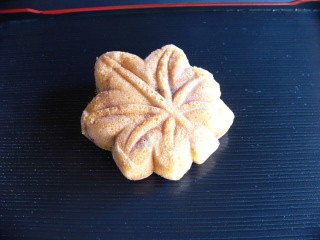 Momiji-manju
Popular souvenir from Miyajima.


Miyajima Official Site in English


Souvenir
Momiji-manju (sweets) and Shakushi (rice scoop made of wood) are the most popular souvenirs in Miyajima.

Access
* Get off at Hiroshima (広島) Sta. on the JR Line or Shinkansen.
* Take the San'yo-honsen Line (山陽本線) toward Iwakuni (岩国) or Shimonoseki (下関) and
get off at Miyajimaguchi (宮島口). /30 min. 570yen (including a boat fare)
:* Walk straight from the station 5 min. to the Miyajima-sambashi (宮島桟橋) Miyajima pier and
take JR ferry boat to Miyajima (10 min.)