Nagoya Station Concourse
(Meeting spot map)

Nagoya Station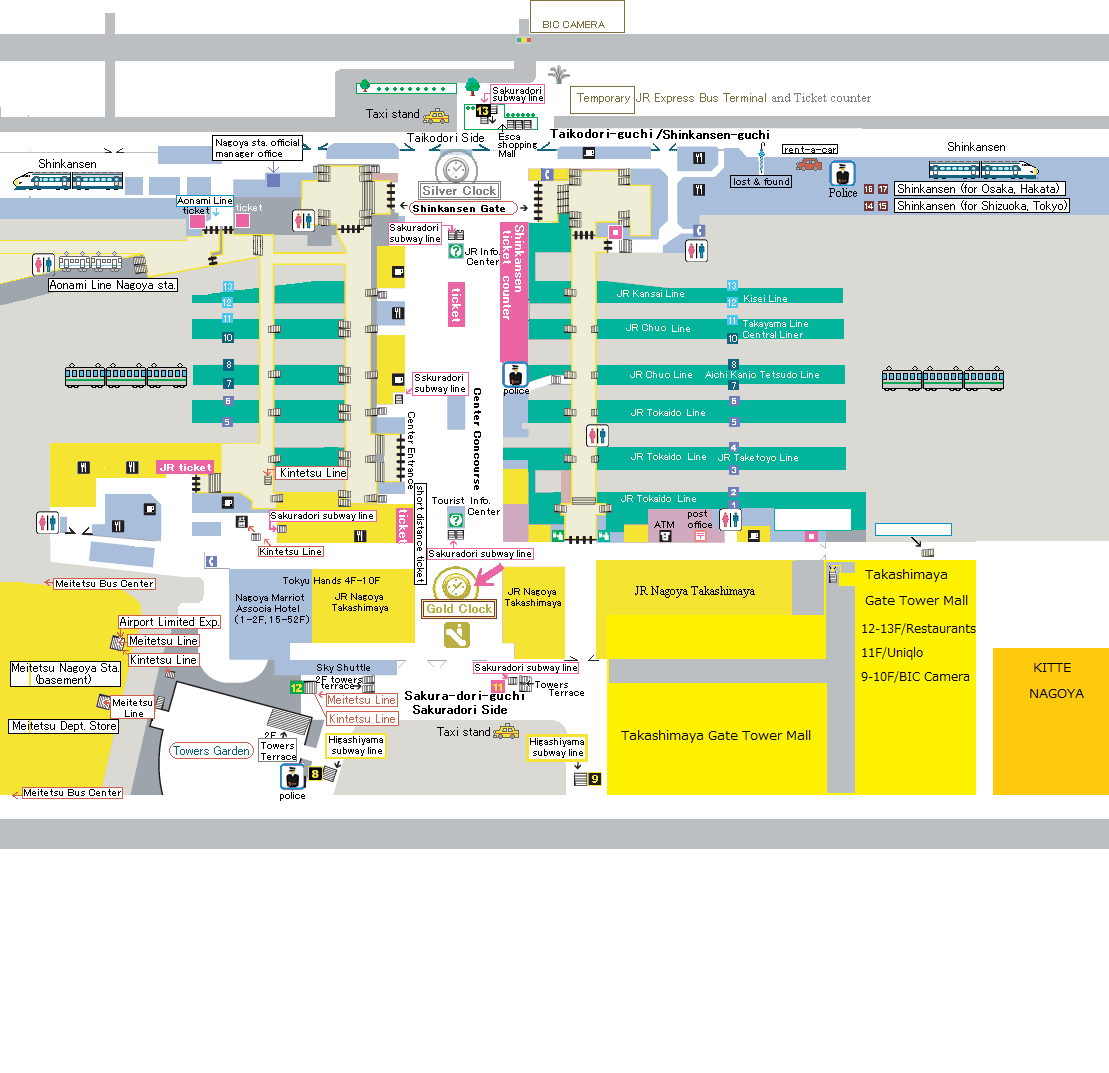 Gold Clock/金の時計Kin-no-tokei
In front of 4 escalators or Takashimaya.
Silver clock/銀の時計Gin-no-tokei
In front of Shinkanasen ticket gate.

***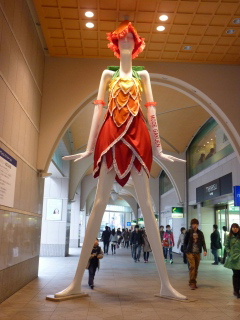 Nanachan (in front of the Meitetsu
Bus center) is also a popular meeting
spot around Nagoya Station

***

Timetable, course and fare finder
JORUDAN and HYPERDIA (External link)

Meitetsu Bus Center

Kikuko's useful maps

Monthly Info.







........................................................

Nagoya City Bus & Subway Telephone Center
TEL: 052-522-0111
(You can ask how to get your destination)