Nagoya Station Concourse
(Meeting spot map)

Nagoya Station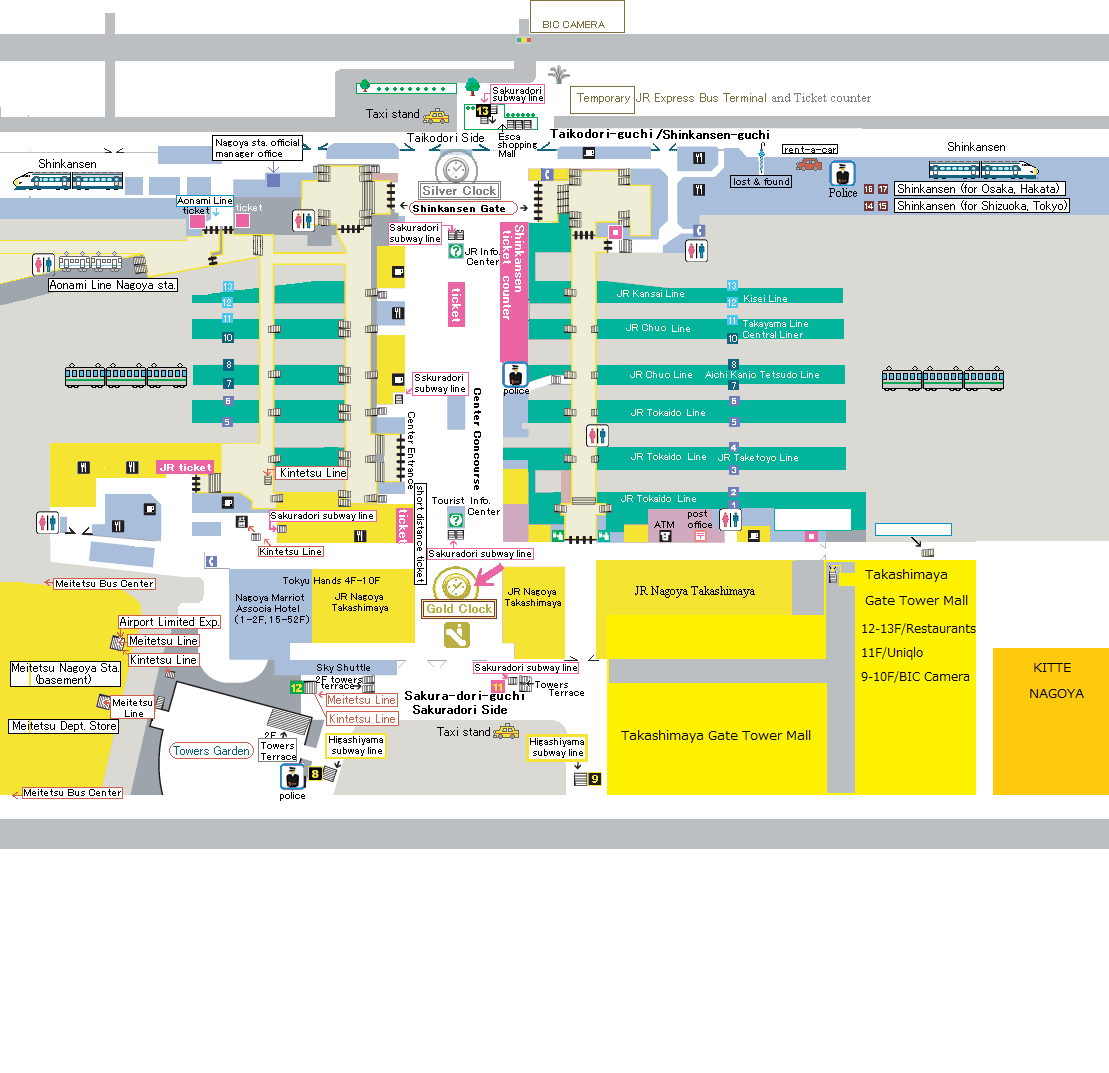 JR Tokai will rebuild the TERMINA building (Matsuzakaya Department Store, Hotel Associa Terminal, bus terminal, restaurants, shops, etc.).
The demolition will start in September 2010 with a projected completion date in 2016.
Gold Clock/金の時計Kin-no-tokei
In front of 4 escalators or Takashimaya.
Silver clock/銀の時計Gin-no-tokei
In front of Shinkanasen ticket gate.

***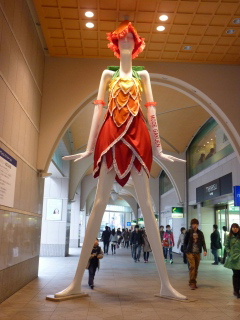 Nanachan (in front of the Meitetsu
Bus center) is also a popular meeting
spot around Nagoya Station

***

Timetable, course and fare finder
JORUDAN and HYPERDIA (External link)

Meitetsu Bus Center

Kikuko's useful maps

Monthly Info.







........................................................

Nagoya City Bus & Subway Telephone Center
TEL: 052-522-0111
(You can ask how to get your destination)